Beetroot Kichadi is a delicious curry base that goes well with hot rice. Slightly spicy and tangy flavored Beetroot Kichadi is a favorite and awesome dish. Beetroot Kichadi is unique and special with grated beetroot cooked with spicy ingredients and blended with an aromatic coconut mixture and diluted curd. Beets are rich and nutritious, very beneficial for your body. Beetroot Kichadi is an easy to prepare dish with limited ingredients. You can explore a well detailed Beetroot Kichadi – South Indian style here.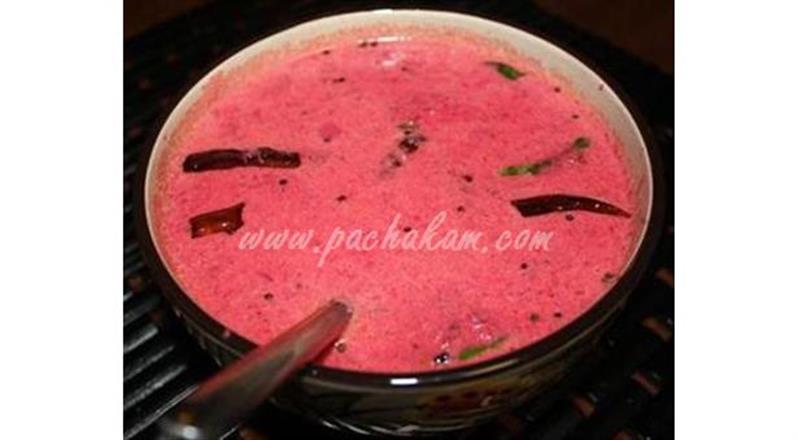 Add the ground paste and salt and bring it to boil.

Let it cool for sometime.

Keep the pan on a low flame and add diluted curd and stir well.

:- You can vary the consistency by adding more or less curd.