This is an exact recipe for egg kothu porotta which you can get in small shops in tamilnadu. I have been looking for this taste for a long time and was able to get the recipe talking to chefs in tamilnadu. Check out the video below the recipe direction. This is a super simple and tasty kothu porotta recipe made with left over mutton gravy. You can also use vegetable kuruma or chicken gravy. Kids will enjoy this kothu porotta. There are not many ingredients and time needed if you have the porotta and gravy.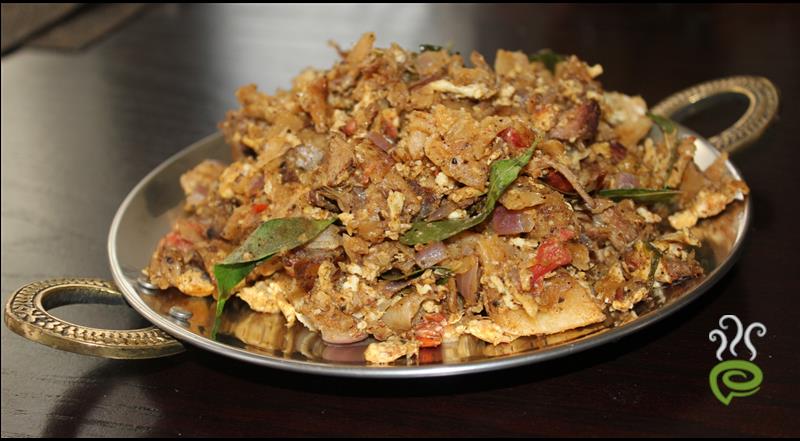 Saute onions for few minutes. No need to make it brown.

Saute Tomato for few minutes. No need to cook until it is mushy.

Add eggs and saute it for few minutes until it thickens.

Add porotta and mix it well and saute it for few minutes.

Add mutton gravy and mix well. Then try to break porotta with the spatula.

Add pepper powder, mix well and keep breaking the porotta with spatula.

Enjoy the Egg kothu Porotta with raita or any gravy.

Note : Replace mutton gravy with chicken curry or vegetable kuruma.