Homemade Milk Powder Peda is a delicious awesome Indian sweet, very tempting and irresistible. Prepared from khoya and sugar, it is semi soft like fudge. You can discover the sweet in many festivals, offered as 'prasadam'. There are many variations of peda such as elaichi peda, kesar peda and chocolate peda. Homemade Milk Powder Peda can be given to kids and they will adore the sweet. The sweet dish is unique and special and can be easily prepared at home. You can explore a well detailed Homemade Milk Powder Peda here.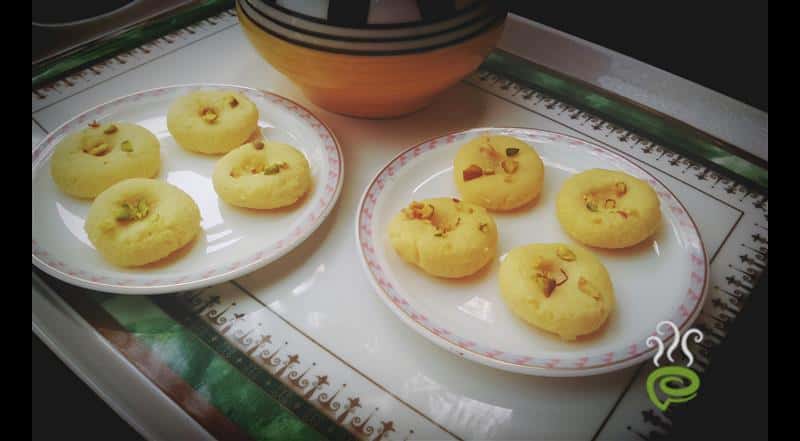 For preparing Homemade Milk Powder Peda, take all the ingredients and keep it ready.

Stir continuously and when it gets thick it will come out from the sides of the pan. That time switch off the flame and transfer it to a greased pan and allow it to cool.

When the mix reaches Luke warm temperature, grease your hand and make balls and press it between your palm. Make a thumb impression in the middle.

Tasty homemade milk powder peda is ready now. Decorate with dry nuts and use after 2-3 hours.